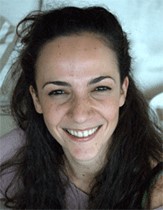 Body/Movement oriented psychotherapist (MSc)
Non-Directive Intervening Approach
Social Anthropologist
Angeliki is an active psychotherapist trained in the systematic and deep engagement of the body and its movement in the therapeutic process. She works in the mental health sector the last 15 years. Her way of facilitating group processes organically integrates Dance/Movement Psychotherapy and non-Directive Intervening principles. Methods and techniques are informed by current bodily informed research. Her therapeutic practice respects and links the verbal and non-verbal (bodily, expressive, creative) communication.
Contact for more information
+306972131847
tosohoro@gmail.com
fb: Angeliki Bitzaraki
www.tosohoro.com
Events with Angeliki Bitzaraki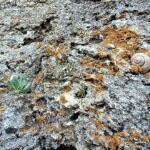 Dance movement therapy workshop : The emergence of desire
July 28, 2021
REGISTRATION OPEN! Spiti ton Kentavron , Anilio, Pelion Mountain for an eighth consecutive time This will be a week informed by principles of dance movement psychotherapy that will center our attention to the emergence of desire. The body and its movement will be the territory and the compass for the exploration of listening, acknowledging, expressing and implementing our desires and needs. The experience of focusing to the embodied being can reveal a body intelligence that has a more direct, intuitive…