Holistic Massage Workshop
With Cathy Alderson
June 24 - July 1, 2020
"Massage brings peace to a troubled mind and relief to a tense body" – Hippocrates.
Book onto a beautiful, affordable Retreat, in a forest, up a mountain, near the sea in the unspoilt region of Mount Pelion, Greece.
Incorporate your holiday with a new learning experience in the supportive environment of the Kalikalos community, where you will learn new skills to nurture yourself and others. Suitable for Singles, Couples, Beginners or experienced Therapists.
This course explores the ancient healing arts of Massage, Reflexology, Bodywork and Nutrition.
The healing benefits of Massage have been documented for many thousands of years and recent research shows it is an effective method in managing all types of stress, tension, stiffness and body pain whilst increasing flexibility, boosting immunity, encouraging better breathing, balancing the blood pressure and improving sleep.
This is a fun and informative course where you will learn different styles of massage in a safe environment, allowing you to deepen your awareness, discovering the healing power of massage and developing your own personal touch.
Easy to learn techniques are demonstrated, alongside long flowing movements and gentle stretches to soften muscles, relax and rejuvenate the mind and body. You will be given plenty of hands-on experience under the gentle guidance of Cathy, who will encourage your intuitive side.
Mornings are spent immersing yourself in the workshop (if you choose) whilst afternoons are "your time" to laze on the beach, hike the old donkey trails, sample the local village life, brush up on your painting skills or read your favourite book.
The workshop is specially designed for anyone who enjoys massage and fun in the sun with like-minded people living a holistic lifestyle. We all help in the community with Karma Yoga (for example, preparing the dinner, washing up or watering the lovely gardens).
Price: 450€ includes Workshop and Activities, Accommodation and Food
Leader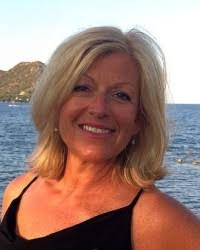 Cathy Alderson
With over 20 years' experience as a Massage Tutor and Therapist, Cathy is passionate about all aspects of Complementary Therapy. She specialises in running holistic massage courses in London and Brighton and has run retreats and workshops in France, Greece, Italy and Spain. She enjoys inspiring others, nurturing their intuitive touch, helping them to reach their full potential and sharing her knowledge of the body and the mind/body connection. Cathy is a patient and caring tutor and offers a professional…
Learn more about Cathy Alderson