Sing in the Mountain Sun
With Dorothy Rosser
June 13 - 20, 2020
Set amidst the wooded mountains and hidden coves of the Pelion, Anilio is the perfect place to relax and enjoy a peaceful break whilst also exploring the creative potential of your Voice. This was the region where, in mythology, a Centaur called Chiron was taught to sing and play the lyre by Apollo. This singing retreat offers the combination of a wonderful holiday with an opportunity to develop your voice and enjoy singing with others. This warm and welcoming retreat offers an ideal place to stay and participate in the workshops whilst offering the time to explore and experience one of Greece's most idyllic regions.
The voice is a powerful instrument and singing is a well-known resource for wellbeing and confidence building. Its also great fun and singing together in harmony can be a surprisingly powerful experience. Singing can be uplifting, and expressive and finding your voice through song can be a life enriching experience.
Workshops or sessions are designed to be fun and accessible to everyone with or without singing experience.  Additionally, there will be some meditative early morning taize singing  sessions, sound bath and a sing-along by the campfire on the beach at dusk for those who may wish to join in.  All workshops are based in Anilio, a relaxed and non-judgemental environment and all songs are taught by ear so there is no need to be able to read music.
We will be singing folk songs from the British Isles and songs from around the world in harmony and in rounds.  We will also be exploring improvisation and rhythm through sound-making and vocal games.  The aim of all the sessions is to have fun singing and to feel the creative energy in gathering together to make music. Dorothy brings her many years of experience as a workshop leader, singing teacher and voice coach to also offer practical tips and advise to help develop your individual voice. You will gain insights into how to develop vocal technique and also how to add more resonance and range to your voice so that you really do find the full potential of your voice.
Price: 450€ includes Workshop and Activities, Accommodation and Food
Leader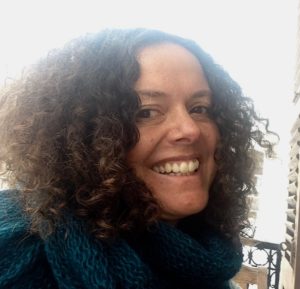 Dorothy Rosser
Dorothy is a voice and singing coach in Brighton, East Sussex, UK.  She also provides voice training for Acting, Presentation Skills, Singing and Personal Development. Dorothy has an MA in Voice Studies from Central School of Speech and Drama, London. She is an accreted Voice Movement Therapist IAVMT and a Natural Voice Leader trained by Frankie Armstrong. She has twenty years' experience as a voice teacher and works throughout the UK and internationally. Dorothy has an egalitarian approach encouraging and…
Learn more about Dorothy Rosser