Ecstatic Awakening Dance Teacher Training
With Rebecca Hanscombe
August 18 - 25, 2021
REGISTRATION OPEN!
This course is held over 9 months online with a week-long residential retreat.
March 2nd – November 16th 2021
The all-inclusive Residential module will be in
STK Anilio, Greece during 18th – 25th July 2021
The Fee of £1650 is fixed for friends of Kalikalos.
THE ECSTATIC AWAKENING DANCE TEACHER TRAINING IS A FULLY ENCOMPASSED CERTIFIED TRAINING THAT WILL:
Inspire you to be passionate about teaching;

Empower you with confidence to be a community leader;

Give you the ability to hold a clear space for others;

Give you expertise in teaching an exciting and unique format of Ecstatic Movement;

Enable you to take a quantum leap in your own process of personal transformation.
This 9-month training is specifically designed for those people who wish to train in the art of sacred Leadership with a view to becoming skilled Ecstatic Awakening Dance Teachers.
Each module is considered vital in the training, giving you the keys to becoming a successful and inspirational teacher, which includes the ability to be present, to be passionate and to connect directly with the people who come to your class. You will be "fired up" to uncover your unique gifts and take action to bring them into the world.
The content will be delivered within the 9 months through firstly our online learning platform and a series of Webinars and most importantly the residential retreat. It is an intense, transformational training that represents and celebrates how we can live a juicy life by recognizing and falling in love with our amazing body's.
The School of Ecstatic Movement is celebrating 11 years of our comprehensive Ecstatic Awakening Dance Teacher Training.
This training is limited to 20 students. The residential retreat is fully inclusive of food and shared rooms.
Leader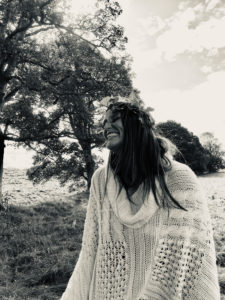 Rebecca Hanscombe
Rebecca Hanscombe is Director of the School of Ecstatic Movement. The School was founded in 2007 by Amoda Maa Jeevan. Amoda, now lives in the USA and is a successful author of numerous books, with a large following for her embodied enlightenment teachings. She passed the gift of this work to Rebecca in a transformational apprenticeship (that cracked open the ego and planted seeds of compassionate wisdom into the heart and mind) that lasted for 7 years. Alongside this body…
Learn more about Rebecca Hanscombe