Connection, Consent and Choice
with Lisa Grezo and Karis McLaughlin
June 22 - 29, 2022
We all need touch and connection. But how do we go about getting these needs met?
In this workshop we will learn a simple but profound tool for negotiating connection with others, based on consent.
We become a product of our caregivers and environment without even knowing. We learn to give what is happening outside ourselves more importance than how we feel about it. And we learn to think our way out and into everything.
This workshop will help you connect to your authentic self — all of you. You will notice and learn a lot about yourself by bringing the unconscious into consciousness.
When we are in touch with ourselves and our feelings in an embodied way, then we can make choices.
What you will learn:
A deeper connection to your feelings
Awaken sensations in your skin
Nervous system regulation
Dramatically improve the quality of your touch
An embodied experience of giving and receiving and the difference between the two
How to create clear and impeccable agreements with others based on how you feel
Understand shadow behaviour operating outside of consent
Connect to your desires and gain confidence in asking for what you want
Notice and communicate your limits
Make empowered choices
Use breathwork to help release what is stored in the body
Expand your capacity for pleasure and joy
Explore in a safe and playful way with others
This workshop is experiential and you will have the opportunity to explore touch practices that you can do alone, and with others. You do not have to touch or be touched by anyone else — everything is a choice.
While we will explore consent through the medium of touch, the learnings and communication skills you'll learn in this workshop can be applied in all areas of life. The workshop is for anyone interested in improving the quality of their connections – whether with intimate partners, friends, family or colleagues. Absolutely no experience is necessary.
The workshop is based on Somatic Consent, an engagement system that guides you to engage with yourself and others on a richer, deeper level. It brings you into connection with your feelings and the sensations derived from your sense of touch in a transformative way. For more information visit www.somaticconsent.com.
---
This is a part workshop, part holiday, part community experience at Kalikalos community, located in the natural paradise of Greece's Pelion Peninsula. 'Simplicity in nature,' the Kalikalos centre is nestled in a wild chestnut forest surrounded by magnificent nature and just a short drive from beaches with crystal turquoise waters.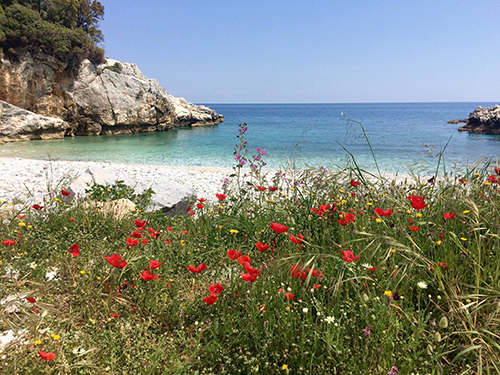 With the mountains, sea and lush green landscape around us, nature will support us in dropping more deeply into connection with ourselves. When we awaken our senses, we awaken our capacity to feel and experience sensuality and life.
The mornings will be dedicated to the workshop process while the afternoons will be spent on the beaches basking in the sun, swimming in the Aegean Sea, visiting nearby waterfalls, or simply relaxing in a hammock and enjoying the natural beauty of the surrounds. It's a really fantastic location to unwind and be nourished by both nature and community connection.
As part of the community immersion, we will join in a community circle on the first morning and complete the week by gathering with the community for a fire-side sharing circle on the last evening. We'll take part in community activities such as helping with meals and we'll share delicious home-cooked vegetarian meals together under the grapevine cover of the outdoor dining area.
The cost includes: the workshop, accommodation for seven nights (tent on-site, single or shared room off-site, supplement for single room off-site), vegetarian meals and transport to and from the local beaches.
The cost does not include: travel to and from Kalikalos, one evening meal where we will eat out at a local Taverna.
The week will start with dinner on Wednesday 22 June (arrivals from 14.30) and end with breakfast on Wednesday 29 June.
The group will be limited to 15 participants.
Leaders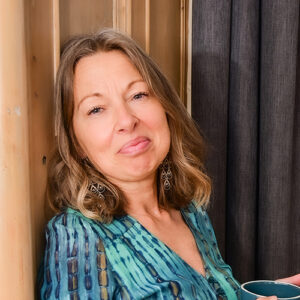 Lisa Grezo
Lisa is a Somatic Consent Empowerment Facilitator, ConsentLab Facilitator, Tantric Journey Educator, Holistic Pelvic Care Practitioner, Certified TRE Provider and Clarity Breathwork Facilitator. But more importantly she is a truth seeker and committed to her own path of continuous growth. She has had healing experiences that were traumatizing rather than…
Learn more about Lisa Grezo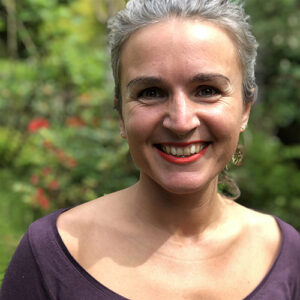 Karis McLaughlin
Karis is passionate about creating supportive spaces for people to come home to their bodies, to connect deeper with themselves and with others, whether through touch, movement, breath or words. She has trained with intimacy teacher Jan Day and consent teacher Matthias Schwenteck. Her offerings are inspired by a range…
Learn more about Karis McLaughlin