Awaken your Voice and Play
with Dorothy Rosser and Sabine Schröpel
August 2 - 9, 2023
NEW FOR 2023!
Close to the crystal clear Aegean Sea, Kalikalos is surrounded by the beautiful Pelion mountains, chestnut forests and stunning beaches. A wonderful place to enjoy a peaceful break whilst exploring the creative potential of your voice.
As a group we work together for 4 hours each morning, so afternoons and evenings provide plenty of time for you to relax, go walking, join community activities and enjoy the beautiful beaches.
The voice is a powerful instrument.
Our workshop will enable you to explore, develop and play with your voice. We will teach you a variety of vocal techniques which will enable you to embody and use your voice more fully, i.e. gentle movement, breath work, sound baths, guided visualisations and
vocal games.
And we offer many playful activities where you can explore, get creative, connect deeper with inspiration, express yourself and have fun, such as theatre improv games, singing songs, voice in movement, sounding, harmonizing and voice travelling.
There will be time for a community singing evening, a trip to the local waterfalls, early morning sunrise singing at the beach and often there is an early morning yoga session offered by one of the community's facilitators.
The price of 500 Euros (early birds bookings paid before 21 Jun 2023 10% reduction) includes full board of three delicious vegetarian meals a day, a bed in a shared room or in a comfortable tent (single occupancy). Single rooms are also available for a supplement. You will also be offered free daily lifts and pick ups to the local beaches…and if we are lucky, by that time of the year the figs on the local fig trees might be ripe to pick.
Anyone can take part regardless of previous voice work experience, all you need to bring is a willingness to explore and experiment.
Dorothy brings her many years of experience as a workshop leader, Voice coach and singing teacher to help you find the full potential of your voice.
Sabine brings her experience as an artist, musician and facilitator to help you explore playful ways to express yourself through voice and movement.
We are slowed down sound and light waves, a walking bundle of frequencies tuned into the cosmos. We are souls dressed up in sacred bio-chemical garments and our bodies are the instruments through which our souls play their music. – Albert Einstein
Leaders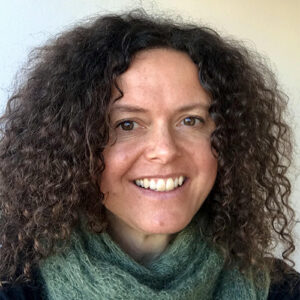 Dorothy Rosser
Dorothy is a voice and singing coach in Brighton, East Sussex, UK. She also provides voice training for Acting, Presentation Skills, Singing and Personal Development. Dorothy has an MA in Voice Studies from Royal Central, London. She is an accreted Voice Movement Therapist IAVMT and a Natural Voice Leader trained…
Learn more about Dorothy Rosser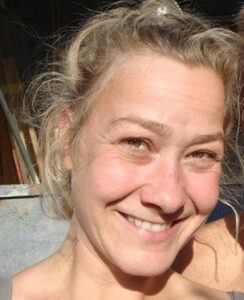 Sabine Schröpel
I am a trained architect, freelance artist and musician. More so – I'm an explorer. It is a joy for me to open the hatches to intuition, to cultivate an art and music making process that is inspired by the soul and grounds this energy in an authentic, embodied, open…
Learn more about Sabine Schröpel