Ecstatic Awakening Dance Immersive Retreat
with Rebecca Hanscombe
July 10 - 17, 2024
DRAFT LISTING This fully immersive, seven-day residential retreat is a follow-on to The School of Ecstatic Movement's exclusive online Ecstatic Awakening Dance™ Teacher Training. For more details about this program and to register for the online training, please visit the School of Ecstatic Movement.

The School of Ecstatic Movement is celebrating 14 years of our comprehensive Ecstatic Awakening Dance™ Teacher Training. The way we deliver our training has changed, but we know how much our hundreds of students over the years have both enjoyed and been transformed by the residential element of the training. So while sitting on a rock on the beach in Pelion, Rebecca had the idea to offer a stand-alone retreat that has all the favourite bits of the previous residential module.
Ceremonies
Shamanic Healing
Rituals
And of course lots of Ecstatic Awakening Dance!
The main difference is that now the retreat has no examination element, it is crafted specifically to allow the participants a deeply transformative experience for themselves, and is open to anyone with some experience of Ecstatic Dance.
This residential retreat is limited to 15 participants and 10 of these spaces are held exclusively for teachers, to ensure a warm and secure healing environment for women and men.  The retreat is fully inclusive of food and shared rooms. Although the experience is fully immersive there will be plenty of time for relaxation to enjoy the nourishing surroundings of Pelion and for this reason we have decided to open places for partners, friends and family to accompany participants. Those guests will be invited to participate in as many workshops and sessions as they choose to.
THIS RETREAT IS BEING LED BY THE DIRECTOR OF THE SCHOOL OF ECSTATIC MOVEMENT REBECCA HANSCOMBE AND ASSISTED BY OTHER SKILLED ECSTATIC AWAKENING DANCE™ TEACHERS WHO ARE GRADUATES OF THE TRAINING.
Full price for this retreat is £795. Book during your teacher training for only £500!
£200 deposit secures your place.
If you would like to discuss group discounts we are very open to that!
Qualified teachers who would like to offer this retreat to your students, please get in touch to talk about rewards and discounts for you.
Ready to join us? Click either of the 'Book Now' buttons displayed above. Feel free to contact us if you have any questions.
Leader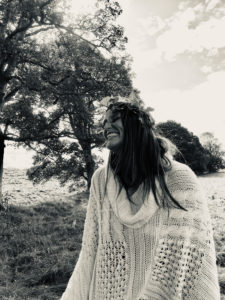 Rebecca Hanscombe
Rebecca Hanscombe is Director of the School of Ecstatic Movement. The School was founded in 2007 by Amoda Maa Jeevan. Amoda, now lives in the USA and is a successful author of numerous books, with a large following for her embodied enlightenment teachings. She passed the gift of this work…
Learn more about Rebecca Hanscombe