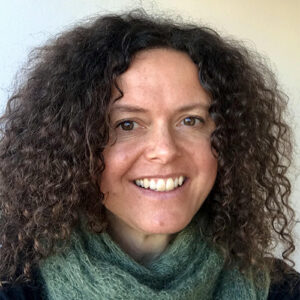 Dorothy is a voice and singing coach in Brighton, East Sussex, UK. She also provides voice training for Acting, Presentation Skills, Singing and Personal Development. Dorothy has an MA in Voice Studies from Royal Central, London. She is an accreted Voice Movement Therapist IAVMT and a Natural Voice Leader trained by Frankie Armstrong. She has twenty years of experience as a voice teacher and works throughout the UK and internationally.
Dorothy has an egalitarian approach encouraging and drawing out individual inspiration, personal confidence, authenticity and energy. She creates a safe, non-judgmental environment.
Contact Dorothy on her website, by e-mail or telephone 00 44 7905 686198.
Events with Dorothy Rosser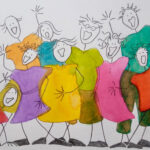 Awaken your Voice and Play
August 2 - 9, 2023
NEW FOR 2023! Close to the crystal clear Aegean Sea, Kalikalos is surrounded by the beautiful Pelion mountains, chestnut forests and stunning beaches. A wonderful place to enjoy a peaceful break whilst exploring the creative potential of your voice. As a group we work together for 4 hours each morning,…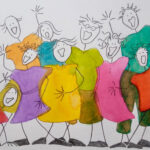 Awaken your Voice and Play
August 10 - 17, 2024
Close to the crystal clear Aegean Sea, Kalikalos is surrounded by the beautiful Pelion mountains, chestnut forests and stunning beaches. A wonderful place to enjoy a peaceful break whilst exploring the creative potential of your voice. As a group we work together for 4 hours each morning, so afternoons and…