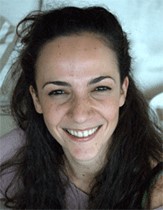 Body/Movement oriented psychotherapist (MSc)
Non-Directive Intervening Approach
Social Anthropologist
Angeliki is an active psychotherapist trained in the systematic and deep engagement of the body and its movement in the therapeutic process. She works in the mental health sector for the last 15 years. Her way of facilitating group processes organically integrates Dance/Movement Psychotherapy and non-Directive Intervening principles. Methods and techniques are informed by current bodily informed research. Her therapeutic practice respects and unites the verbal and non-verbal (bodily, expressive, creative) communication. She will bring her knowledge, experience and training aiming to facilitate personal growth and resilience.
Contact for more information
+30 697 213 1847
tosohoro@gmail.com
fb: Angeliki Bitzaraki
www.tosohoro.com
Events with Angeliki Bitzaraki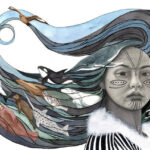 Transforming Our Dreams
July 22 - 29, 2023
"Go back and transform your dreams," an Amazonian chief answered to a group of white people wanting to give help to his tribe. It's been two years now since I've heard this phrase at a conference on ''Collective Trauma." It had a definite impact on me. Yes! These words inspire me,…