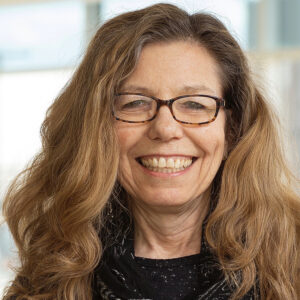 My greatest joy comes from engaging with others in transformative experiences that involve the expressive arts, nature, and tapping into the Creative Process… which is why I fell in love with the land and people at Kalikalos Centre last year when I was a Facilitator in Residence –that kind of magic happens there daily!
I am board-certified in music therapy and have a master's degree in Independent Study from Lesley University in Boston, MA, USA. (No one in 1984 could offer me a degree in counseling and the creative process, so I created my own program). I also hold additional certifications in Nature-Informed Therapy, Focused Awareness Meditation, and Laughter Yoga. Past certifications include NLP, Psychodrama, and yoga. Since 1980, I've served as a clinician in a variety of healthcare settings and offered workshops and training opportunities for communities, organizations, and healthcare professionals. I've been on the faculty of Temple University's Music Therapy Department in Philadelphia, PA, USA, since 2013. Because I am both Sage and Seeker, I currently enjoy being a student in Day Schildkret's teacher-training program of Morning Altars.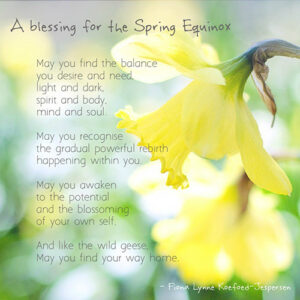 Winter Online Series Offering
March 20: Spring Equinox Celebration (90 minutes – 2 hours)
Spring Equinox! Ostara! Those of us living in the Northern Hemisphere are welcoming the rising of Earth's life force, more light, warmer days, and new growth. At the same time our friends in the Southern Hemisphere will be marking the Autumn Equinox by giving thanks for Summer's bounty and preparing for the descent into Winter's darkness. If you are living south of the equator, you are more than welcome to join us from your perspective, too! The Spring and Fall Equinoxes are the only two days of the year when day and night, dark and light come into balance. All over the world and for thousands of years, humans have stopped to mark the Equinoxes through coming together in ritual and celebration – Nature has much to teach us about balancing and preparing for either Spring's fertility or Autumn's harvest.
In this Equinox workshop we'll have the opportunity to explore and wed our own Creative Process with that of the Earth's by first reflecting on the lessons Nature has for us, and then creating a personal nature mandala, an earth altar dedicated to Spring's promise of hope and renewal (or Autumn's gifts.) No artistic talent needed, just a willingness to slow down and enter into wonder together as we connect with our dreams, creativity, nature, and each other.
The workshop should take between 90 minutes and two hours. Participants will receive a list of materials to have on hand and questions for reflection after they register.
Please feel free to email me with any questions.

Events with Peggy Tileston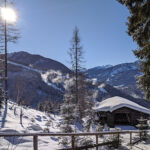 Kalikalos Winter Online Series
February 6 - March 20, 2023
NEW FOR 2023! Are you already tired of winter? Wishing for some new learning? Longing to be in community? We have the answer: Join us for the first-ever Kalikalos Winter Online Series! Beginning in early February, we offer seven consecutive Monday evenings of learning, meaning, fun and connection. The offerings…