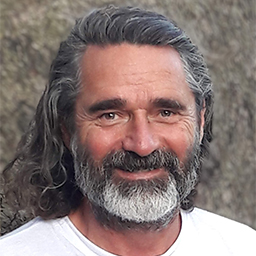 Gregory has been involved with Kalikalos since 2015 and a member of the Core Team at Anilio since 2020. He loves being part of this community because it gives him the ongoing opportunity to continue to learn, practice and teach the principles of community living that he has been developing for the last decade.
Gregory is convinced that when communities attend to how they relate with each other, how they share power and how they respond to disconnection and conflict, then they are likely to thrive rather than survive. His work in the world is dedicated to helping people who want to live, work, play and learn together to learn the skills to do so.
To learn more about Gregory and his work, visit the Way of Community website.
Winter Online Series Offerings
Gregory will be offering three sessions during the Winter Online Series, all related to developing and refining our skills for living in community. While it would be beneficial to attend all three sessions, this is not required. Minimum number of bookings for each session is six.
February 13: The Art of Listening
In this session we learn together about our habitual patterns of listening – and not listening – and cultivate new strategies to be able to understand what is precious to others. Built upon a framework of Embodied Learning, we begin with an exploration of what qualities are important to all of us. Next, we experiment in small groups with different ways of listening to others. Finally, through inquiry and reflection we synthesize our shared experience into a set of principles and practices for listening to others.
February 27: Transforming Praise and Blame
In this second session, Gregory introduces the practice of transforming praise and blame into understanding and shared responsibility. We use Embodied Learning to explore our habitual reactions to hearing praise and blame, review the framework for understanding others' values and finish by learning to translate what we hear others say without taking them so personally.
March 13: Power-With Decision Making (two hours)
In this final session, we begin with a small-group dialogue about our previous experience making collaborative decisions. From the results of this dialogue, we establish four common decision-making systems. Finally, we learn by doing with a "fishbowl" example of collaborative decision-making that enables us to bring "power-with" governance to life.
Events with Gregory W. Rouillard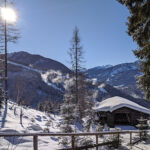 Kalikalos Winter Online Series
February 6 - March 20, 2023
NEW FOR 2023! Are you already tired of winter? Wishing for some new learning? Longing to be in community? We have the answer: Join us for the first-ever Kalikalos Winter Online Series! Beginning in early February, we offer seven consecutive Monday evenings of learning, meaning, fun and connection. The offerings…